Planting Seeds: Strategies for Persuading Your Supervisor on Your Ideas
Are you ready to take charge of your career? Join us for an empowering session that will equip you with practical tools and actionable insights to confidently present your game-changing ideas to your supervisor. This session is designed to help you gain the support you need to turn your innovative solutions into reality. Don't miss out on this opportunity to enhance your influence and advance your career!
Learning Objectives:
Learn to identify your supervisor's priorities, concerns, and communication style so you can tailor your idea to increase the chances of gaining support
Create a clear and convincing value proposition for your idea for improvement
Identify key stakeholders and allies within your organization, fostering a supportive environment for your idea
Anticipate potential objections and develop strategies to address them constructively
Engage in role-playing exercises to hone your presentation skills, receiving peer feedback to increase confidence in your idea's delivery
Learn to transform feedback to refine your idea and make it more compelling
Learn to use feedback to refine your idea and make it more compelling
Gain the knowledge and tools to approach your supervisor with persuasive proposals, advancing your career and contributing to your organization's success
Presenter: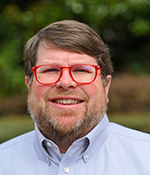 Kiel Norris, associate director of continuing education, Georgia Center for Continuing Education & Hotel
Kiel is the associate director for continuing education at the University of Georgia's Center for Continuing Education & Hotel.  His 16 years of experience at UGA, serving in several roles with progressively greater responsibility within continuing education, have given him expertise in administration and strategic planning for continuing education programs. The continuing education programs at the Georgia Center reached over 41,000 people in 2020. Kiel has also served as the USG Regents Administrative Committee chair on Public Service and Continuing Education and is a UGA Public Service & Outreach Vivian H. Fisher Leadership Academy graduate. Kiel holds a bachelor's degree from the University of Georgia in History, a Master of Business Administration from Columbus State University, and is currently pursuing a Doctorate in Public Administration from Valdosta State University.