Our Shared Experience with PSO Connect
Still using Excel, Qualtrics, and other similar programs for registrations? Want to learn more about our PSO common registration system, PSO Connect? This session is for you. Join our panelists as they discuss their experiences with the registration system and how they make it work for them.
Learning Objectives:
Three ways to utilize the system to better manage their events
How the system is designed to automatically upload to QPM
Who to contact in their unit for support and training opportunities
Where to look for resources
Presenters: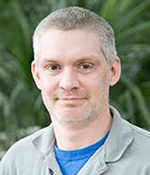 James Gilstrap, assistant director of operations, State Botanical Garden of Georgia
James is the assistant director for operations at the State Botanical Garden of Georgia. He has been with PSO for 20 years, growing from an independent IT professional at one of the smaller PSO units to a team member who enjoys collaborating. James excels at deploying creative solutions and establishing collaborative teams across PSO and other UGA units.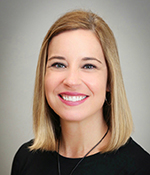 Suzanne Beckham, registration operations manager, Georgia Center for Continuing Education & Hotel
Suzanne is a registration operations manager who works with adults and youth to help improve their lives through learning. She believes that continued education is critical for everyone and that, through education, you can make a difference in your life and the lives of others. She has supported the educational journey of thousands of students during her time at UGA and has a passion for providing superior customer experiences and ensuring that each student finds the right program. Suzanne is a Certified Operations Manager. She holds a bachelor's degree in psychology from the University of Georgia and is currently working on her master's degree in strategic leadership development at Clayton State University.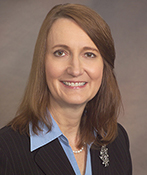 Tracy Arner, assistant director, Carl Vinson Institute of Government
Tracy manages the Institute of Government's Financial Management Training Program, which provides specialized training and certification to finance officers, elected officials and others who serve in local governments and state agencies. Tracy also leads the instructional design unit, which focuses on delivering online content through webinars and self-study. Before joining the Institute of Government, Tracy worked with governments as a public accountant and finance professional and as a consultant to libraries, implementing accounting systems, providing accounting expertise and writing requests for proposals.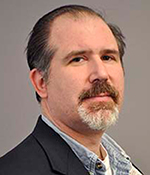 Michael Moryc, program coordinator, Carl Vinson Institute of Government
Working out of the Institute of Government's Atlanta office, Michael has over 20 years of experience in Continuing and Adult Education. He currently is managing conferences and trainings for a variety of clients in DHR's Mental Health, Developmental Disabilities, and Addictive Diseases office. He works closely with the program manager, faculty members, consultants, clients, and site staff to ensure the successful coordination of each training session.