How did I get here?
An Interactive Panel Discussion on Career Paths in PSO.
Hear from a panel of mid-level managers as they discuss the start of their careers and how they navigated career changes along the way. Learn about the variety of educational backgrounds and work experiences, lessons learned, future career goals, and more to explore career paths and growth opportunities.
Learning Objectives:
Explore typical and atypical career path opportunities
Discuss how the academic track relates to experiential learning
Learn how showing up for "more" and identifying your passions can open the path for growth opportunities
Explore how to support your team and how those methods may affect them
Presenters: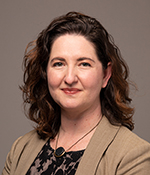 Emily Newdow, assistant director of facilities management, Georgia Center for Continuing Education & Hotel
Emily is the assistant director for facilities management at the University of Georgia's Center for Continuing Education & Hotel. She joined the Georgia Center in 2012 after spending the first part of her interior design career in Atlanta. She brought a wide range of experience in corporate design, space planning, and project management. In her current role, Emily manages a team of ten maintenance and grounds personnel and works closely with design and construction teams, the Office of the University Architects, and the Facilities Management Division. Together, they strive to improve the guest and employee experience throughout the hotel, conference center, auditorium spaces, food outlets, and office environments. She holds a bachelor's degree in interior design, with which she aims to shape how we learn, excel, and grow.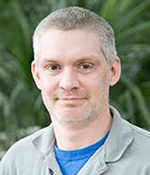 James Gilstrap, assistant director of operations, State Botanical Garden of Georgia
James is the assistant director for operations at the State Botanical Garden of Georgia. He has been with PSO for 20 years, growing from an independent IT professional at one of the smaller PSO units to a team member who enjoys collaborating. James excels at deploying creative solutions and establishing collaborative teams across PSO and other UGA units.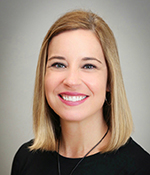 Suzanne Beckham, registration operations manager, Georgia Center for Continuing Education & Hotel
Suzanne is a registration operations manager who works with adults and youth to help improve their lives through learning. She believes that continued education is critical for everyone and that, through education, you can make a difference in your life and the lives of others. She has supported the educational journey of thousands of students during her time at UGA and has a passion for providing superior customer experiences and ensuring that each student finds the right program. Suzanne is a Certified Operations Manager. She holds a bachelor's degree in psychology from the University of Georgia and is currently working on her master's degree in strategic leadership development at Clayton State University.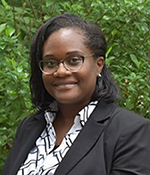 Jennifer Willis, business manager, Archway Partnership
Jennifer serves as the business manager for Archway Partnership, overseeing all department financial and business functions. She joined the Archway team in July 2021 after working with the UGA Georgia Center for Continuing Education & Hotel's Business & Finance office for 13 years. She has worked for Zaxby's Franchising providing bookkeeping/accounting services for various locations in Georgia, South Carolina, North Carolina, and Tennessee. Jennifer also served as a student intern with the U.S. Department of Agriculture, Agriculture Research Service, assisting in the Budget & Finance office.
Jennifer earned her bachelor's degree in accounting from Albany State University and her master's of business administration from Georgia Southern University. She has completed 2 years in the College Business Management Institute offered by the Southern Association of College and University Business Officers (SACUBO) at the University of Kentucky with an anticipated completion date of July 2024. She currently resides in Monroe with her husband and two sons. She enjoys spending time with family, traveling, and watching her sons compete in basketball, soccer, football, and track and field.