Magnolia Ballroom Transformation
Open, sleeker, brighter and more inviting
We recently completed some big changes to the Magnolia Ballroom here at the Georgia Center. The Ballroom was transformed into a brighter, more inviting space in which to host meals for 20 to 450. Windows replaced walls; sleek lighting fixtures replaced chandeliers and wall sconces. As always, we take pride in being part of UGA and are dedicated to providing excellent service.
We've retained our table seating for eight, but now can provide you a more comfortable dining experience with brand-new dining room chairs. Some ask why we use 60" round tables and seating for 8. It's really simple – it is easier to speak with everyone at the table when it is smaller.
Magnolia Ballroom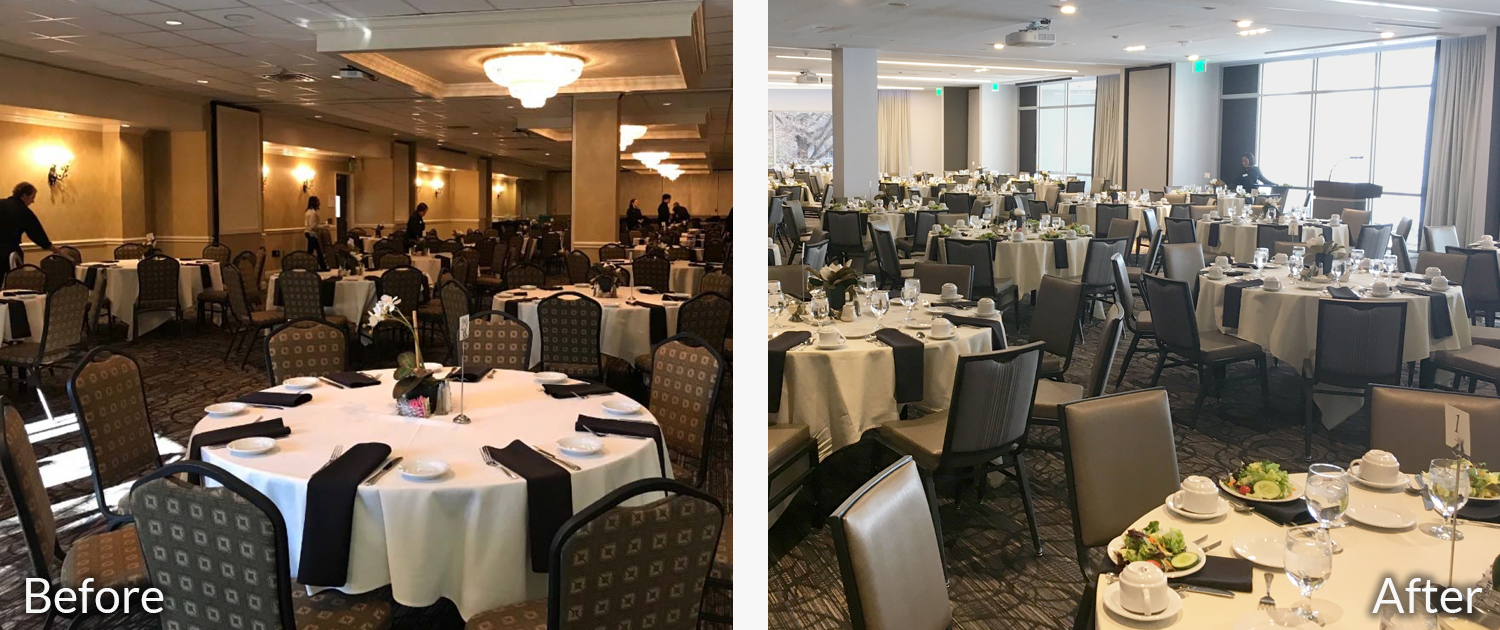 Savannah Room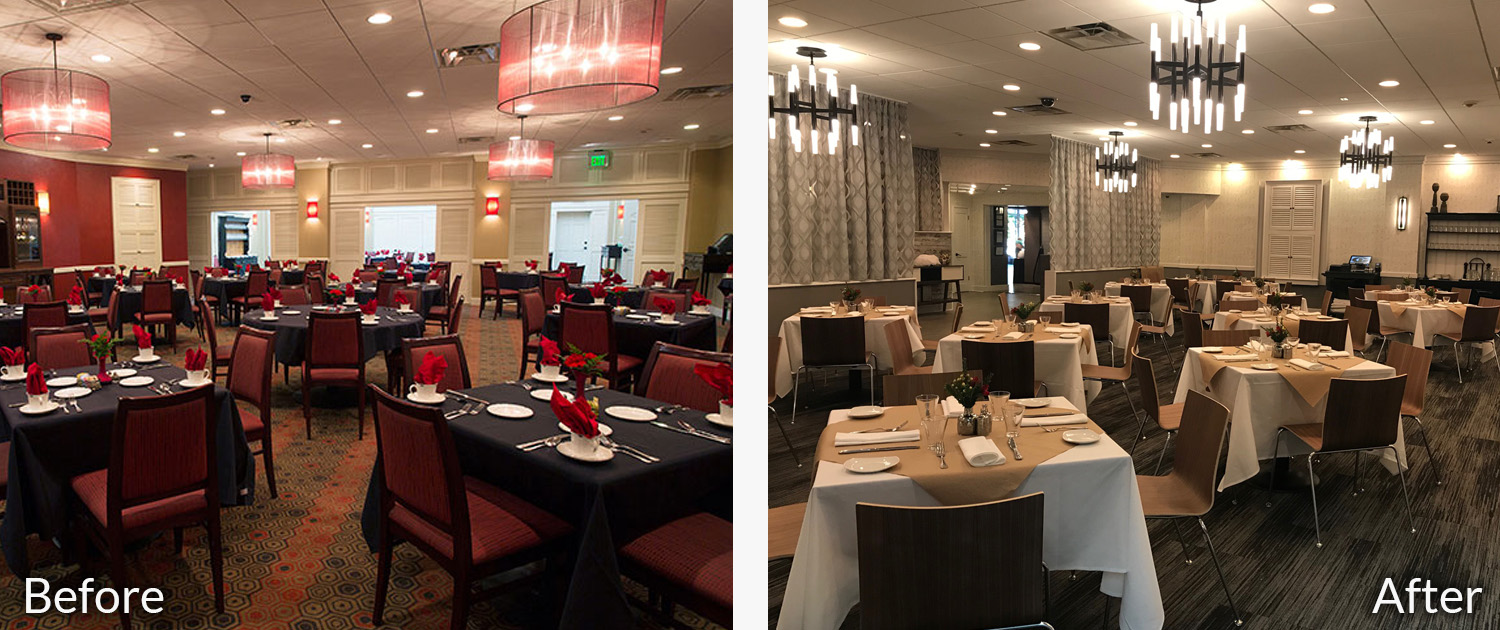 This is the first major renovation of the Magnolia Ballroom since 2006 and follows the complete renovations of our kitchen and the Savannah Room Restaurant and Bar. To complement the Ballroom's new look, we also renovated the restrooms that are located near the banquet area.