Magnolia Ballroom Transformation
Open, sleeker, brighter and more inviting
We're excited to share the news about some big changes we will be making to the Magnolia Ballroom here at the Georgia Center over the next several weeks. Between November 2017 and January 2018, construction crews will be working to transform the Ballroom into a brighter, more inviting space in which to host meals for 20 to 450. Windows will replace walls; sleek lighting fixtures will replace chandeliers and wall sconces. What will remain the same is our pride in being part of UGA and our dedication to providing excellent service.
We will also retain table seating for eight, but will provide you a more comfortable dining experience through the replacement of all dining room chairs. Some ask why we use 60" round tables and seating for 8. It's really simple – it is easier to speak with everyone at the table when it is smaller.
Ongoing work to transform the Magnolia Ballroom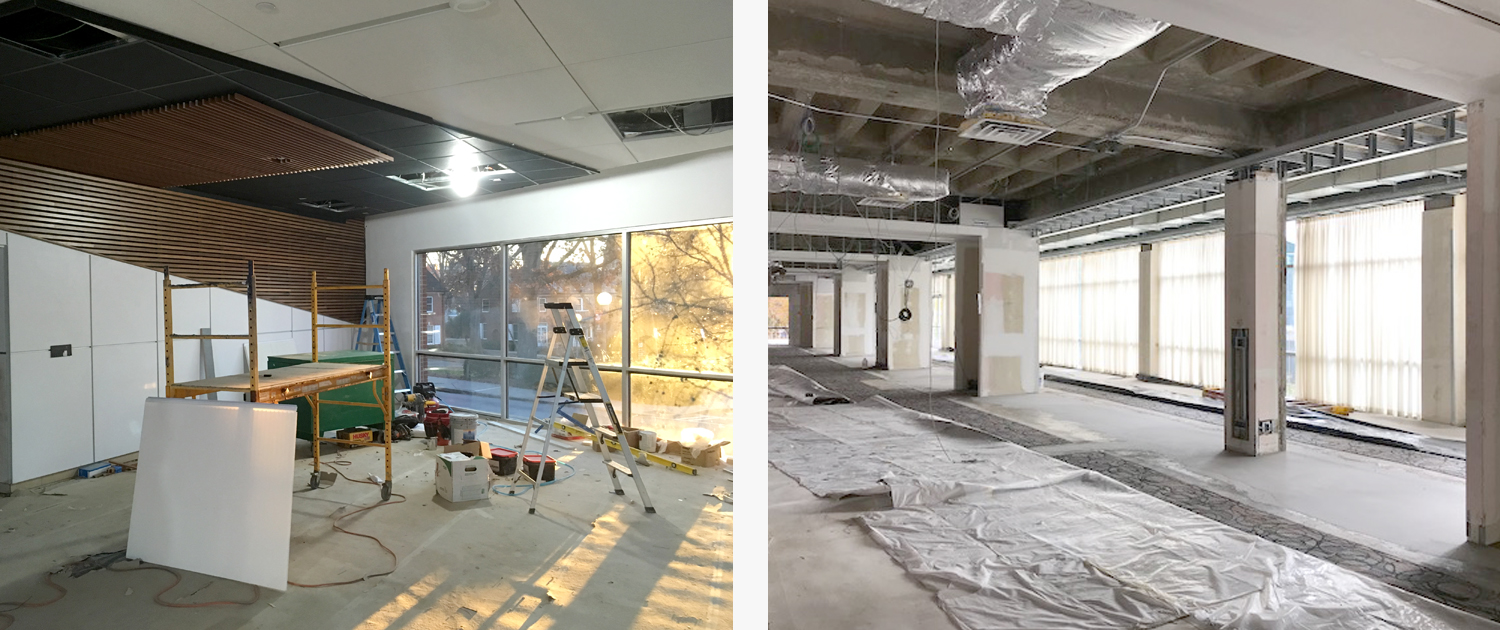 This will be the first major renovation of the Magnolia Ballroom since 2006 and follows the total kitchen renovation in 2015 and the renovations of the Savannah Room Restaurant and Bar which were just recently completed.
Savannah Room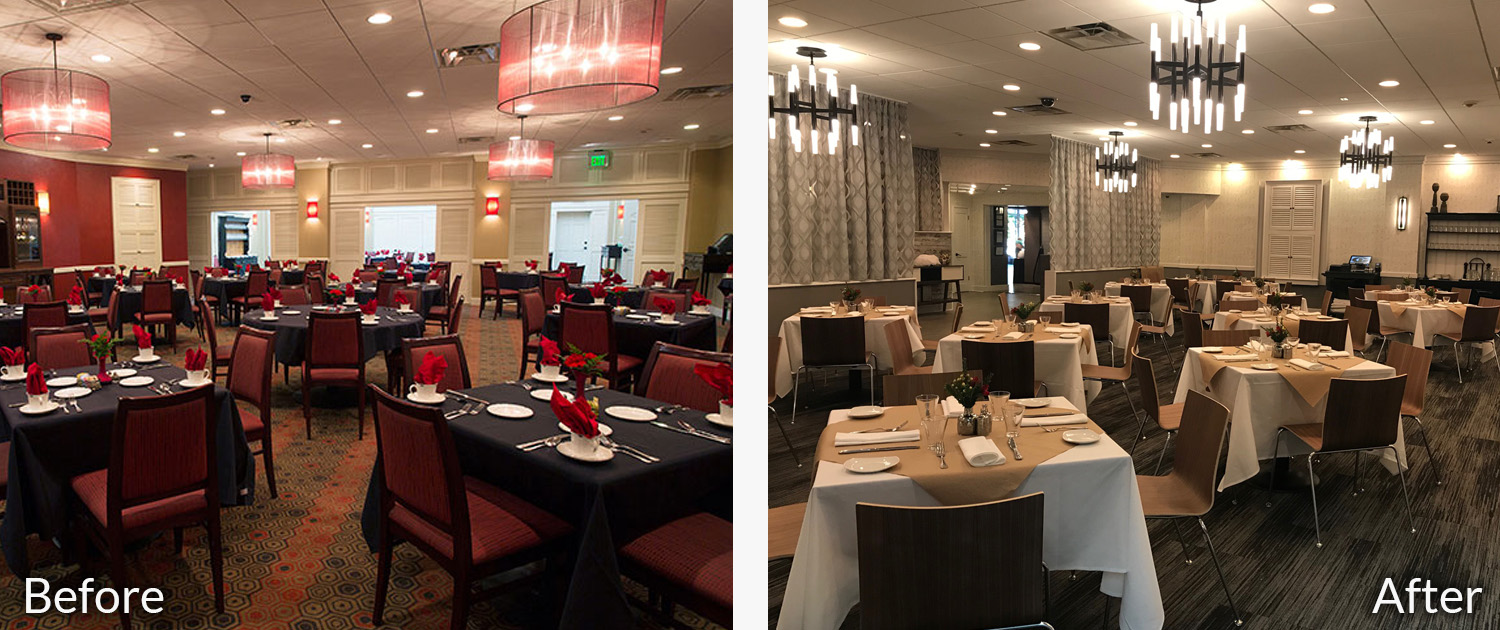 You'll also be glad to know that we are using this same time to renovate the restrooms that are located near the banquet area. This is the first of our restroom renovation projects that when completed, will ensure that all facilities are in keeping with the comprehensive design aesthetic of the Georgia Center.
You can follow construction progress on the hotel website and through social media. If you are not already a Facebook friend, check out University of Georgia Center for Continuing Education & Hotel at www.facebook.com/UGAhotel.
We are very excited about this project and the opportunities that it will bring to better serve you, our clients. If you would like to come visit, we will be happy to share the artists' renderings and our Sales Team will be glad to walk you through the project, painting a picture of what is to come. Of course, you are also welcome to reach out to me as well with any questions.
Sincerely,
Dawn H. Cartee, Ed.D.
Director
1197 S. Lumpkin St.
Athens, GA 30602
706-542-3451